Our Best B2B SaaS Case Study
Do you have a problem with getting leads that actually convert to paying customers?
If that's the case, we can help. We helped scale eclincher on Google Ads from 4X return on ad spend (industry average) to 17X ROAS on non-branded keywords. 
Basic Trial: +258% YoY

Premier Trial: +74% YoY

Agency Trial: +269% YoY
17 x Return on Ad Spend: +584%
Cost per Conversion: -64% YoY

Conversion Rate: +322% YoY

Conversion Value +726% YoY
Main KPIs YoY Development with Petterdigital

We have worked with Petterdigital for over a year now and we're really happy with the results. Lately, we are seeing a ROAS (Return of Ad Spend) of 17x from non-branded keywords on Google Ads and we are now looking to use them across other paid channels.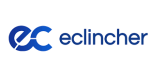 Receive high-quality leads
Increase MQLs, Sales, MRR and LTV
Pay for Performance (Cost Per KPI or Revenue Share)
Increase MQLs, Sales, MRR and LTV. No set-up fee. Cancel Anytime!